Winter Supplementing
Sun January 3, 2021
Winter is officially here, and not a lot of rain to show for it. With the dry conditions and the country side getting more bare, those with livestock, exotics, and wildlife need to consider supplementing to keep your herds healthy. To utilize the poor quality forage we offer Hudson Livestock Supplements. These cane molasses tubs are designed as a "no waste", weather resistant, and economical feed supplement.
For beef cattle, sheep and goats try Power Lix 21 CGS. This is also ok for horses that might be in the same pasture. It offers 21% crude protein and many vitamins and minerals.
For cattle ONLY, we have Power Lix 30 which utilizes urea, a non-protein nitrogen that cattle can convert with the poor quality forage consumption. This too has minerals and vitamins offering a 30% protein minimum. Do not use this tub if there are any other types of livestock in the pasture!
For our exotics and deer populations we offer several items that can be beneficial during the winter months. Many of you are already feeding corn and our pelleted feeds such as Mega Rack, and Exotic Antler Plus, but consider adding the Hudson Livestock Supplements specially made with molasses and added peanuts. It is called Trophy Lix and comes in a 60 lb tub. This will not quickly disappear like the blocks you may be feeding, and it still offees 14% crude protein. If you want a quick and easily eating supplement, we have our softer mineral blocks: Record Rack, GX30-30, and West Apple Deer block, all weighing around 33 lbs. If you want a larger size, we carry the ADM Deer-Elk Block weighing 100 lbs.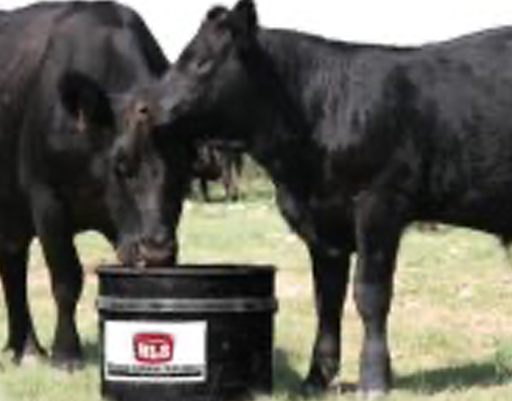 Recent Posts
Nov 2022
Oct 2022
Sep 2022
Aug 2022
Jul 2022
Jun 2022
Apr 2022
Mar 2022
Feb 2022
Jan 2022
Nov 2021
Oct 2021
Sep 2021
Aug 2021
Jul 2021
Jun 2021
May 2021
Apr 2021
Mar 2021
Feb 2021
Jan 2021
Dec 2020
May 2019