Baby Pig Feed
Sat October 2, 2021
Baby pigs need a strong protein source to get a good healthy start developing their muscle and skeleton. As a general recommendation, baby pigs are usually introduced to a pre-starter creep feed at around 7 days old while they are still on the sow.
As babies are weaned around 21 days of age, it is recommended that each litter get one bag of pre-starter before you move them down a protein level. Pre-starters are typically 24% protein. After your initial bag of pre-starter, a feed of around 21.5 % protein is the next step. Lindner, Sunglo, and Moorman's Showtec offer the entire line of baby pig/starter feeds to assist you with your baby pig feeding program.
As your pigs continue to grow and develop, you generally decrease the protein levels over a period of time to protect their skeleton and muscle composition. Too much protein can cause stress on the joints and skeleton, so it is important to watch how your pigs grow carefully and adjust their proteins levels accordingly.
Double L Feed carries Moorman's Showtec, Sunglo and Lindners line of starter and grower pig feed. As our local 4-H and FFA students start bringing their show pig projects home in the coming weeks, please reach out to us to help you get your pigs off to the right start. We will carry the feeds that your breeders will have pigs on at the time they are sold, and we would be more than happy to help you throughout all stages of your feeding program.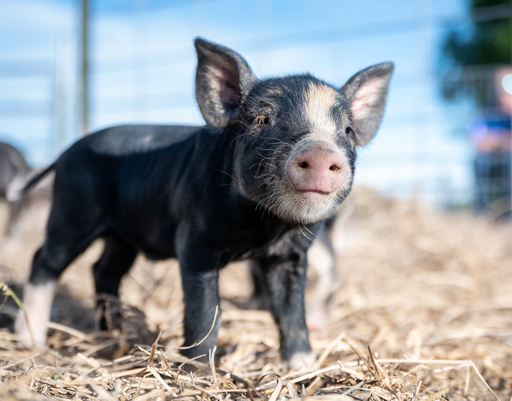 Recent Posts
Jan 2023
Dec 2022
Nov 2022
Oct 2022
Sep 2022
Aug 2022
Jul 2022
Jun 2022
Apr 2022
Mar 2022
Feb 2022
Jan 2022
Nov 2021
Oct 2021
Sep 2021
Aug 2021
Jul 2021
Jun 2021
May 2021
Apr 2021
Mar 2021
Feb 2021
Jan 2021
Dec 2020
May 2019