Keep Your Vehicle Safe on the Road
Sat October 2, 2021
Keeping your vehicle safe and protected on the road can be a difficult task. We have all been taught and should try to be a defensive drivers, but that doesn't always work thanks to the wildlife here in the Texas Hill County. It doesn't matter how mindful you are of them; they seem to have an ability to jump up out of the middle of nowhere and can end up right in front of you. Unfortunately, you will start to take notice that more deer are being hit on the roads in the coming months.
There are a couple of factors that cause this noticeable increase in accidents. The first reason is that it is starting to get much drier, causing plants to start going dormant and to be much less palatable, or tasty. Bar ditches and the side of the road tend to stay greener a little longer than the rest of the countryside because of the water that runs off the road. This causes deer to congregate in these areas. There is probably some portion on the deer population that spend enough time eating on the side of the road that they know how to stay "safe" and are not as excited by oncoming cars. It is when conditions are like they are now that brings deer that are less familiar with dealing with cars to these areas to eat. They are probably more excitable and scare easier causing them to dart into traffic.
The second factor that contributes to more run-ins with deer is the hormonal changes that are starting to take place. The female does are going into estrus, causing them to alter their normal behavior and the bucks are going to soon be taking notice of this. It is during this time that deer seem to do a lot of irrational things around the highways. I have seen numerous bucks running with their noses to the ground through the middle of town, paying no mind to what is going on around them.
So, what can you do to help protect your vehicle? Increasing your alertness and keeping a more watchful eye out on the shoulder will help, but deer can just dart out from nowhere. For these instances, a full replacement bumper or grill guard are your best options.
Full replacement bumpers offer the most protection to your vehicle. This replaces your factory bumper with a steel bumper and grill protection. This option gives optimal protection to the center radiator portion of your vehicle, headlights, hood, and the bumper of your vehicle. Ranch Hand and Frontier are the primary two replacement grill guards that we recommend, but other options are available.
Grill guards are also great options for protecting your vehicle. These are more ideal in lighter duty SUV's and light trucks because they are relatively light in weight compared to a full replacement. Grill guards allow you to keep your existing bumper, and bolt on to protect your center radiator portion of your vehicle, headlights, and hood. Like full replacement grill guards, Ranch Hand and Frontier are the most common, but other options are available.
When ordering either a full replacement or grill guard, you must know if your vehicle is equipped with cameras, parking sensors, or adaptive cruise control. Both options are model specific and must meet the specifications of your vehicle as to not interfere with any of the technology your vehicle is equipped with. Ordering grill guards is simple, but like everything now days, availability is extremely sporadic. Give us a call today at Back 40 Supply, 830-257-3312, or come by and let us look at what option best works for your vehicle. With next-day delivery, if your specific model is in stock, we can have you safely driving down the road in no time at all.
Help protect your investment, your transportation, and possibly your livelihood with a full replacement bumper or grill guard today.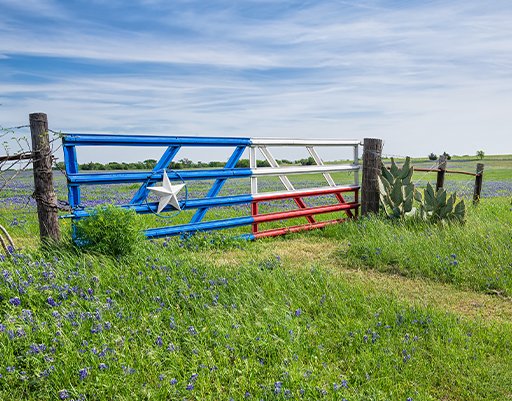 Recent Posts
Oct 2023
Mar 2023
Feb 2023
Jan 2023
Dec 2022
Nov 2022
Oct 2022
Sep 2022
Aug 2022
Jul 2022
Jun 2022
Apr 2022
Mar 2022
Feb 2022
Jan 2022
Nov 2021
Oct 2021
Sep 2021
Aug 2021
Jul 2021
Jun 2021
May 2021
Apr 2021
Mar 2021
Feb 2021
Jan 2021
Dec 2020
May 2019