New Trailers in Stock!
Thu July 7, 2022
Back 40 Supply has received a new shipment of trailers just in time for July!! These are some heavy lifters too. Do you have a project and need to move heavy equipment or a heavy load? Come see us today! From 18' to 22' heavy pipe (10K) to equipment and heavy hauler trailers (14K), we have a trailer for you. Are you taking a vacation and need a trailer to haul your golf cart along with you, or planning on hitting the golf and want to bring your own ride? We have two 14' trailers with a dove tail built specifically for transporting golf cars. These new trailers won't last long; come by and see what we got in today.
We still have a great selection of light and medium duty utility trailers on the lot as well. Come find some really great deals on trailers that have been on the lot for a while and need to find a new home. This includes both single and double axle trailers in most sizes to fit your hauling needs. We still have a couple of 16' dump trailers on the lot if you need something to move a lot of material. These dump trailers also have slide in ramps, making them ideal for transporting that skid steer or other equipment you need. Come by Back 40 today, and let us help you find the trailer that best meets your needs.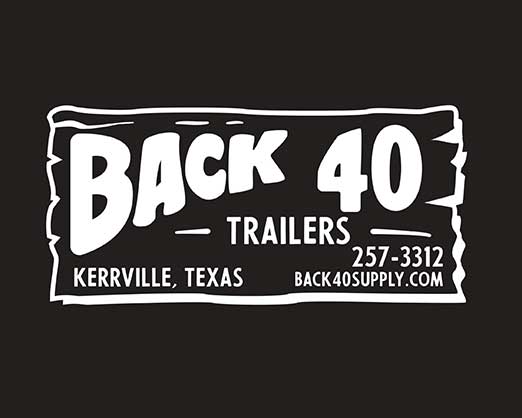 Recent Posts
Nov 2022
Oct 2022
Sep 2022
Aug 2022
Jul 2022
Jun 2022
Apr 2022
Mar 2022
Feb 2022
Jan 2022
Nov 2021
Oct 2021
Sep 2021
Aug 2021
Jul 2021
Jun 2021
May 2021
Apr 2021
Mar 2021
Feb 2021
Jan 2021
Dec 2020
May 2019