Trailer Lights and Safety in the Dark
Mon November 1, 2021
Sunday, November 7th, 2 a.m., is the end of daylight savings time. Don't forget to change your clocks and "fall back" so that you make it to church on time Sunday morning. Time change is my favorite time of year. I get to leave work in the dark now, and I get to start feeding and checking animals by flashlight. I know you cannot hear the sarcasm in my typing, but I am sure you can sense it. However, complaining will get us nowhere; it is the system we use and we should just make the most of it.
Safety on the road while pulling a trailer should always be your top priority. If you didn't do it before, there is a higher likely hood that you will be pulling your trailer in the dark after a long day of work. Having working trailer lights is the first, and one of the most important, safety measures you can take when hauling a trailer. Take the time to check your trailer lights before you start using it in the dark. Make sure all of your markers or running lights are properly functioning. These lights are important because they show other drivers where the outer points of your trailer are, preventing them from running into it. Brake lights and turn signals are also important for obvious reasons too. The other key point is that it is the law to have functioning trailer lights, and you run the risk of being issued a citation if they are not working.
Light failure can be a result of several possible things. Plug damage, wire damage, light failure, blown fuses, or even bad grounds are a few possibilities. If you have an issue, start by checking for loose or damaged wires. In a 4-flat plug, white is commonly used for the ground wire, yellow the left hand turn and stop, green for right turn and stop, and brown for your maker lights. In a 7 round RV plug, these colors generally still apply with the addition of a power (red) and electric trailer brake (blue).
Light failure is a common problem, especially with incandescent bulbs. Often time replacing the entire light fixture is easier than trying to replace just the bulb. They never seem to last and rarely seat correctly. If needing to make some light changes, I would recommend upgrading to LED lighting. LED lights are brighter and have a much longer life expectancy than normal incandescent lights.
Ground issues are sometimes difficult to diagnose. The most common symptoms are lights that are doing some things but not others. For instance running lights might work, but brake and turn signals are dim at best. Reattaching or adding grounding points will more than likely take care of this. Ground issues are the most frustrating issues to diagnose and fix in my opinion.
Finally, fuse issues are the runner up for frustrating problems when talking about trailer light issues. Vehicles have fuses for your trailer that are independent of your vehicle's signals.
For instance, your right turn signal might be functioning just fine on your vehicle but not work on your trailer because that fuse is blown. Most commonly, all lights function except those in a particular area. Attaching your trailer to a different vehicle and checking the light that is out will help you diagnose this problem. If the light works, the first vehicle more than likely has a fuse out.
Take the time to check you trailer lights before you head out into the dark this fall. Swing by Back 40 Supply and let us help you determine what your issues might be and help you find the trailer parts you need to keep pulling your trailer down the road safely.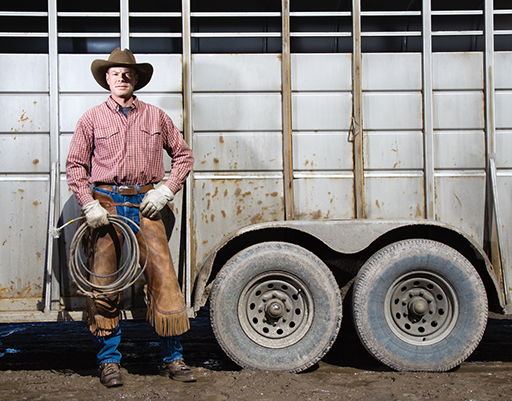 Recent Posts
Jan 2023
Dec 2022
Nov 2022
Oct 2022
Sep 2022
Aug 2022
Jul 2022
Jun 2022
Apr 2022
Mar 2022
Feb 2022
Jan 2022
Nov 2021
Oct 2021
Sep 2021
Aug 2021
Jul 2021
Jun 2021
May 2021
Apr 2021
Mar 2021
Feb 2021
Jan 2021
Dec 2020
May 2019