Proper Feed Storage
Wed March 2, 2022
As spring slowly approaches, and the weather starts to warm up, we'll hopefully see more moisture in the forecast. In warm, humid conditions the feed starts to become a little more difficult to keep fresh. With the rising temperatures, insects start to become more active. It is important to make sure we are storing our feed in the best possible way.
If you want to reduce feed loss, you must first make sure you're storing the feed properly. The feed shouldn't be stored where the sunlight can get to it. This will reduce the quality of the feed. It should be stored in a shaded or fully covered area with proper ventilation. Make sure you store your bins on pallets or stacked bricks to give water a way to drain in case it makes its way into your storage area. This will reduce water damage to your feed. Not losing feed could be as simple as changing your current storage location to make it harder for pests to get to it.
The best thing to store feed in is a metal trash can or a plastic container with a lid; this will help keep pests out of the feed and limit losses. The plastic container can still be chewed open by rodents and other pests, but it will take them longer than if the feed was just sitting out in the open.
And lastly, keep your storage area clean- sweep up loose feed and bags to keep from attracting rodents and other pests looking for an easy meal. Keeping feed fresher longer not only keeps your animals happy and healthy, but it also saves you money in the long run by eliminating waste and lost feed. If you have any questions feel free to come see us at the store; we will help you any way we can.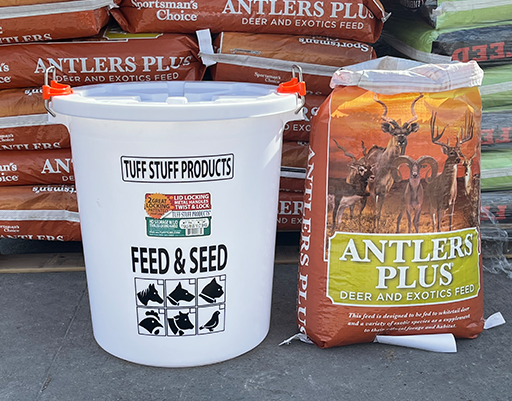 Recent Posts
Jan 2023
Dec 2022
Nov 2022
Oct 2022
Sep 2022
Aug 2022
Jul 2022
Jun 2022
Apr 2022
Mar 2022
Feb 2022
Jan 2022
Nov 2021
Oct 2021
Sep 2021
Aug 2021
Jul 2021
Jun 2021
May 2021
Apr 2021
Mar 2021
Feb 2021
Jan 2021
Dec 2020
May 2019