Hay on the Road
Fri September 2, 2022
The drought conditions have created significant hay and forage situations for farmers and ranchers. Because of this, we are seeing more trailer loads of hay moving up and down the road these days. As a rancher, I understand the severity of the situation. I am finding myself going "outside the box" to find hay to feed my cattle this winter. Staying safe on the roadway and within the limits of your trailer's capacity needs to be your number one priority. Driving safely around these loads, and being aware of how your driving could affect the safety of the haulers, is equally important.
Knowing your trailer's carrying capacity is critical for many different reasons. If you are overloading your trailer, it is not only unsafe, but it creates a significant amount of wear and tear. When a trailer is overloaded, damage can occur to the axle, hubs, springs, as well as to the frame of the trailer. When these parts fail on the road, many bad things can happen not only to you, but also to surrounding motorists. Overloading a trailer can cause excess wear and tear on your wheels and hubs. This wear can create excess heat that can create a fire hazard. This is the cause of many of the burn spots you see on the side of the road, as well as the burned up trailers I have seen on the side of I-37. When damage occurs while hauling overloaded trailers, it is difficult to maintain control of the load.
Stopping loaded trailers is difficult. It requires more time to bring these large loads to a stop. This is not only important for the hauler of the trailer, but also to the surrounding motorist. Realizing that large, loaded trucks with trailers cannot stop quickly and allowing more time for them to react to your driving will keep everyone safe. Plan ahead, don't make sudden stops, or make erratic lane changes.
Make sure your load is properly strapped down. On long trips make stops to check to make sure your straps are remaining tight. Loads can shift, causing straps to loosen and fall off. Loads that are not properly secured run the risk of falling off, potentially creating a dangerous hazards for the surrounding drivers.
The drought has forced farmers and ranchers to do some things they are not accustomed to doing in a normal year. There is certainly more hay being moved on the road right now than we normally see. The actions of not only the drivers hauling the loads, but the drivers around them can create unsafe conditions. Keep the roads safe by taking your time, not getting in a hurry, being aware of the surrounding motorists, and being cautious of your trailer's capabilities.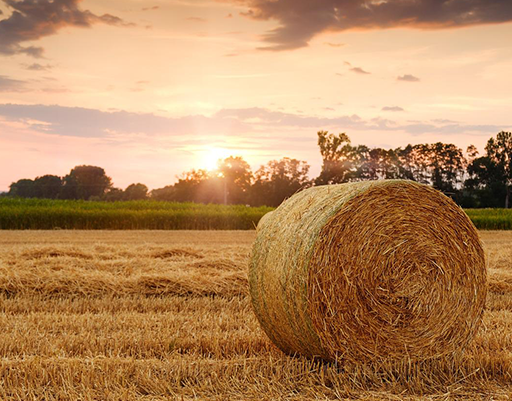 Recent Posts
Jan 2023
Dec 2022
Nov 2022
Oct 2022
Sep 2022
Aug 2022
Jul 2022
Jun 2022
Apr 2022
Mar 2022
Feb 2022
Jan 2022
Nov 2021
Oct 2021
Sep 2021
Aug 2021
Jul 2021
Jun 2021
May 2021
Apr 2021
Mar 2021
Feb 2021
Jan 2021
Dec 2020
May 2019