Stop the Weed Seed Sprouts
Tue February 2, 2021
Before those seeds wake up and start germinating, February is the time to apply your first application of pre-emergent. We recommend a minimum of two applications, but that also depends on the weather. A third may be necessary if we get more rain in the spring. These should be 90 to 120 days apart.
For years up to, and including 2020 we carried a product called XL2G, but the company who supplied the main ingredient, Surflan, burned down. This means we are looking at other solutions. We have brought in two new choices to cover your ground: coming in a granular form, HI-YIELD TURF & ORNAMENTAL WEED & GRASS STOPPER containingDimension, and a quart size liquid option called SANDBUR & CRABGRASS PREVENTER. We also still carry AMAZE in our 10 lb bag, ideal for those with 4,000 square feet or less. PREEN GARDEN comes in a 5 lb shaker that covers a little over 500 square feet, making it ideal for flower beds.
HI-YIELD TURF & ORNAMENTAL WEED & GRASS STOPPER containing Dimension
Application: Granules are spread at rates dictated by the type of grass you have: for cool-season grasses: 2.4 - 9.2 lbs. per 1,000 sq. ft., and for warm-season grasses: 3.5 - 9.2 lbs. per 1,000 sq. ft.. In other words, a 35 lb. bag will cover anywhere from 3,800 – 14,500 square feet depending upon your grasses. Please be sure to read the label for complete application instructions.
SANDBUR & CRABGRASS PREVENTER
This is a nice option for those who want the convenience of a liquid concentrate they can put into a sprayer. One quart will cover up to 29,000 sq. feet.
Whatever size area you are tending, there are three things to remember: 1) a pre-emergent prevents ALL new seeds from germinating, but it does not hurt the established grasses/plants in the area. Avoid spreading this in any area you intend to plant seeds. 2) existing burs and unwanted plants will not go away by applying a pre-emergent; therefore the existing, unwanted plants need to be destroyed another way (consider 2,4-D for broadleaf plants or Eraser to kill everything). 3) apply granular pre-emergent after a light watering or rain, but not before – this helps the granules to soak in but not be washed away. The liquid Preventer should be applied when rain is not likely.
-Cristie Akin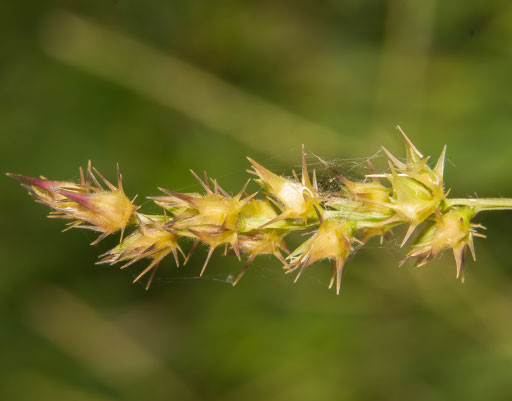 Recent Posts
Oct 2023
Mar 2023
Feb 2023
Jan 2023
Dec 2022
Nov 2022
Oct 2022
Sep 2022
Aug 2022
Jul 2022
Jun 2022
Apr 2022
Mar 2022
Feb 2022
Jan 2022
Nov 2021
Oct 2021
Sep 2021
Aug 2021
Jul 2021
Jun 2021
May 2021
Apr 2021
Mar 2021
Feb 2021
Jan 2021
Dec 2020
May 2019