PROTECTING YOUR FAMILY AND VEHICLES… 
Tue August 2, 2022
Summer break is winding down, school is starting back, and life is turning back to its normal hectic routine for all of you parents with school aged kids. Life is going to get busy, and you certainly don't have any extra down time to deal with minor accidents that might occur with your vehicle. The dry weather is causing deer to congregate closer to roads and highways looking for anything to eat. Protect your vehicle and your loved ones with a full replacement bumper, or just a grill guard from Back 40 Supply. Both full replacement bumpers and replacement grill guards provide some level of protection from collisions that occur to the front part of your vehicle. I say some level of protection, because there are some significant differences in what the two different types protect.
Full replacement grill guards are more expensive, but offer the most protection. These units take the place of your factory bumper and replace it with a one piece steel bumper and grill guard. These units cover and protect the entire front of your vehicle and grill area. There are several quality brands available with different options to meet your needs. Ranch Hand, Frontier, and Cattleman are the three most popular brands that sell here at Back 40 Supply, but there are several others to choose from. Options for replacement bumpers include receiver tube in the front, camera and sensor cutouts, and winch mounting ability to name just a few.
Full replacement bumpers are more commonly available for ¾ ton and larger vehicles, but are available in some ½ ton models. Grill guards are the other option available to protect your vehicle. These units are lighter and less expensive than their full replacement counter parts. Although they do not offer the same protection as a full replacement, they do help keep your vehicle protected. These units attach to the frame of your vehicle allowing you to keep your factory bumpers. Grill guards primarily offer the most protection to front impact, leaving your vehicle more exposed to impact from the sides. Options are limited with grill guards to primarily camera and sensor cutouts.
Grill guards are light enough that they are available for most all full sized vehicles as well as some midsized vehicles. Like with the full replacement option, Ranch Hand, Frontier, and Cattleman are the primary brands that I sell, but more options are available.
Keep your vehicle safe and out of the repair shop as we get back into the hectic lifestyle of life that consists of school, sports, and so many other things. Help protect your vehicle and loved ones from an unforeseen encounter with the wildlife, or even another vehicle, with a grill guard from Back 40 Supply today.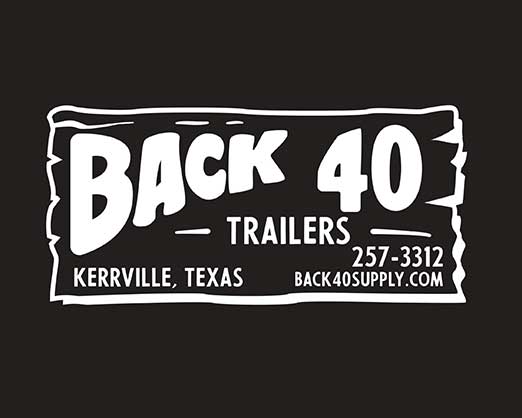 Recent Posts
Nov 2022
Oct 2022
Sep 2022
Aug 2022
Jul 2022
Jun 2022
Apr 2022
Mar 2022
Feb 2022
Jan 2022
Nov 2021
Oct 2021
Sep 2021
Aug 2021
Jul 2021
Jun 2021
May 2021
Apr 2021
Mar 2021
Feb 2021
Jan 2021
Dec 2020
May 2019