Happy New Year from Back 40!
Tue January 4, 2022
As we say goodbye to 2021, and start looking into 2022, Back 40 Supply would like to take this opportunity to thank you for your business. We know it was not easy to navigate the difficulties we faced with what was going on in our country this past year. We know the uncertainty of the new year is equally nerve racking moving forward. It pains me to tell you this, but I am certain we will continue to see supply chain disruptions, causing difficulties in getting products in stock. Prices likely have not reached their high yet either. I tell you this because my crystal ball is broken, and I do not know when things are going to normalize and return to sanity.
Back 40 Supply can, however, promise that we will work hard to maintain product availability to the best of our ability. This has been more difficult in some areas than others, but we will work hard to keep all of your needs attended to. We will work to maintain a good supply of trailer parts to help keep your trailers working and your downtime minimal. We will continue to turn in trailer orders and search out quality used trailers so that we have what you need when you need it. Special order trailers are more difficult to get now days, but we are willing to try and get what you need as quickly as possible. Finally, with our wholesale outlet, we have multiple options in most circumstances for truck accessories and such. The uncertainty of the new year can be overwhelming, but rest assured that Back 40 Supply is working hard to make things as "normal" as possible.
Again, Back 40 Supply would like to thank you for your patronage last year and wish you a safe, happy, and prosperous new year!!!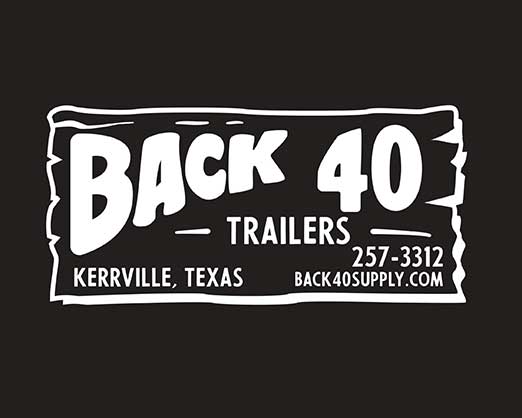 Recent Posts
Jan 2023
Dec 2022
Nov 2022
Oct 2022
Sep 2022
Aug 2022
Jul 2022
Jun 2022
Apr 2022
Mar 2022
Feb 2022
Jan 2022
Nov 2021
Oct 2021
Sep 2021
Aug 2021
Jul 2021
Jun 2021
May 2021
Apr 2021
Mar 2021
Feb 2021
Jan 2021
Dec 2020
May 2019