Holiday Shopping at Back 40
Mon November 29, 2021
Shopping for the holiday can be difficult. It is always so hard to pick the right gift for someone, and then hope they will use it. Back 40 has some great solutions for those hard-to-shop-for people on your list. Everybody can use and will use an accessory for their vehicle. There are endless options available at a variety of prices.
Grill guards, full replacement bumpers, and rear bumpers might not fit under the tree, but they are a great idea for the person who was extra good this past year. There are many models and options available to fit their vehicle. Not only will these look great but they will also add extra protection to their vehicle. Grill guards and replacement bumpers help protect your car from those accidental obstacle checks, as well as the unpredictable wildlife in our area.
Steps are an often overlooked feature that adds a lot of comfort and class to a vehicle. There are endless opportunities in styles and types of steps. Add function while increasing the "look" of your vehicle. From rugged to elegant, we can find a step that meets your needs.
Options are endless when it comes to adding accessories to your vehicle. The simplest way to shop is to call or come by Back 40 Supply and let us put your vehicle information into our system and let it pull up all the parts that are available for your particular model. Ordering is easy, and we can almost guarantee next day shipping if the product is in stock. Let Back 40 Supply help make that special someone on your list Christmas ultra-special this year.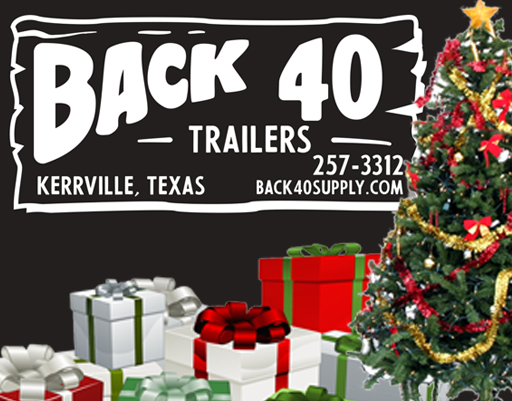 Recent Posts
Jan 2023
Dec 2022
Nov 2022
Oct 2022
Sep 2022
Aug 2022
Jul 2022
Jun 2022
Apr 2022
Mar 2022
Feb 2022
Jan 2022
Nov 2021
Oct 2021
Sep 2021
Aug 2021
Jul 2021
Jun 2021
May 2021
Apr 2021
Mar 2021
Feb 2021
Jan 2021
Dec 2020
May 2019