Choice of Champions Livestock Products
Mon November 1, 2021
We are proud and excited to carry this unique line of health products for your livestock.
U-Shield: This product supports digestion and the absorption of ingredients. It also helps maintain a healthy intestinal track and promotes normal pH. U-Shield begins to work upon ingestion and can be administered directly into the animals mouth. Signs of stomach concerns may include poor appetite, lack luster condition, behavioral changes, and declining performance. The active ingredients are a proprietary blend of calcium carbonate and magnesium oxide.
Lung Aid: This is a unique product that boosts your animals' immune systems while addressing respiratory ailments such as viruses, coughs and seasonal allergies and could reduce the use of costly pharmaceutical drugs. Lung Aid is a highly concentrated, complex formulation of multiple sources of vitamin C. The absorption process begins upon ingestion.
Stop by Double L Feed in Kerrville for more information on how these great products can help you with your feeding program.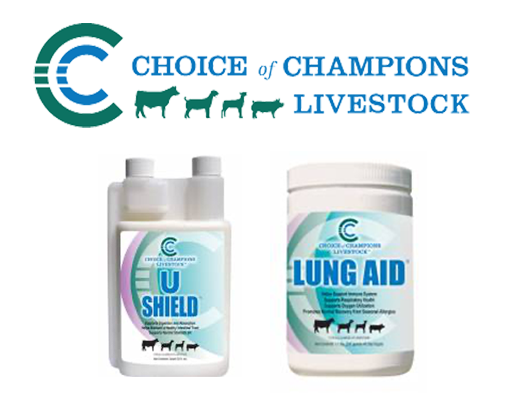 Recent Posts
Jan 2023
Dec 2022
Nov 2022
Oct 2022
Sep 2022
Aug 2022
Jul 2022
Jun 2022
Apr 2022
Mar 2022
Feb 2022
Jan 2022
Nov 2021
Oct 2021
Sep 2021
Aug 2021
Jul 2021
Jun 2021
May 2021
Apr 2021
Mar 2021
Feb 2021
Jan 2021
Dec 2020
May 2019