Fire Ants Mounding Up In Your Yard?
Tue February 2, 2021
Recent rains and warmer days have caused fire ants to start mounding up in your yard, if you haven't noticed. Don't let this unwanted guest get too comfortable out there. Double L Feed has a variety of options available to treat these pests.
Treating fire ants is most effectively done in a two step approach. Step one is to treat your entire yard with a broadcasted granular bait. Granular baits are picked up by foraging ants and taken back to the mound. The poison is shared with the rest of colony, killing it dead. Broadcast treatment is the most beneficial because it covers the entire area of your yard. This allows the bait to potentially be taken to every mound in your yard, including the ones you do not see.
Double L Feed stocks several products that work well in your yard. Turf Ranger or Bug Blaster II by Hi-Yield are both really good and affordable granular treatments for broadcast use. These products also treat a variety of other pests that might be looming in your yard. For instance fleas, ticks, chinch bugs, and many other pests can be controlled with these products, further protecting your yard.
Over-N-Out Advanced and Extinguish Plus are unique products for fire ant control because they also include an insect growth regulator (IGR). IGRs are great in controlling insects because they help break the lifecycle, killing them at the larval stage. These products also have a larger coverage time than most, with Over-N-Out Advanced giving you 6 months of protection.
One thing to consider when deciding if you are ready to put out a broadcast treatment is the temperature. To be beneficial, temperatures need to be warm enough so that the fire ants are out foraging for food. If ants or other insects are not active, the granules will just sit there, and they might not be effective when the ants become active. For this reason, step two might be more appropriate right now than starting with step one.
The second step to fire ant control is individual mound treatment. This might be the best treatment right now with our cooler temperatures. This will eliminate those mounds quickly that are popping up right now. Otherwise, two to three weeks following your broadcast treatment is the best time to start individual mound treatments. Surrender by Martin's is the best product for individual mound treatment. This white powder is a contact killer that disrupts the central nervous system of the ant that contacts it, killing them dead. This is a quick and easy way to get rid of mounds in a hurry.
Fire ants are a big problem in your yard, and left untouched will take over and make life miserable for you. Get started today, and don't let them get a jump start on your yard this year. Come by either Double L Feed location and let us help you find a fire ant control program that will work for you and your budget.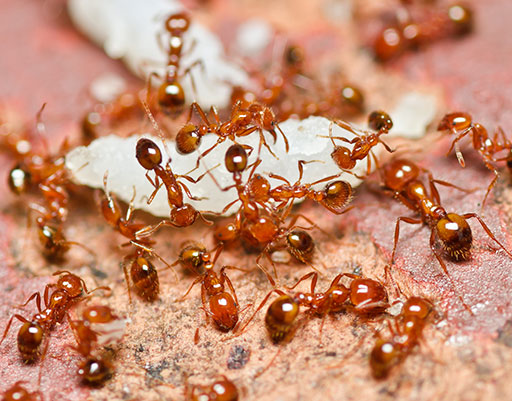 Recent Posts
Oct 2023
Mar 2023
Feb 2023
Jan 2023
Dec 2022
Nov 2022
Oct 2022
Sep 2022
Aug 2022
Jul 2022
Jun 2022
Apr 2022
Mar 2022
Feb 2022
Jan 2022
Nov 2021
Oct 2021
Sep 2021
Aug 2021
Jul 2021
Jun 2021
May 2021
Apr 2021
Mar 2021
Feb 2021
Jan 2021
Dec 2020
May 2019