Dry Winter Deer Feed
Sun January 3, 2021
Winter has been extremely hard on our deer and exotics out in the pasture. Little rainfall has resulted in a huge reduction of natural feed sources for them. Rainfall this time of year is not going to result in significant amounts of forage growth until possibly spring, assuming it stays wet enough to actually be beneficial when spring arrives.
The foundation of antler development starts now, especially for our native whitetail. Bucks need to first replace what they lost during the breeding season, and then they will start putting feed towards their antler development. This year more than any, supplemental feeding is going to be necessary to begin to reach the maximum antler development. There are a multitude of ways of doing this, but I am going to highlight the three that I think offer the most potential.
The first and easiest way to supplement deer is with protein pellets. Protein pellets come in either a 16% crude protein or a 20% crude protein in a 50# bag. These can go through most feeders or be fed free choice. These supply the vitamins, minerals, protein, and energy they need to help replace what Mother Nature is not supplying them. Protein pellets are also available in bulk. Don't have time to get feed out? Our blower wagon allows us to deliver up to 6000 lbs of feed and fill your feeders as long as they are accessible.
Whole cottonseed is another fabulous option for the poor conditions we are currently in. This can be fed free choice and has levels of fat, protein, and fiber. This makes it safe and efficient to feed. The other nice component to whole cottonseed is that it is toxic to pigs and other mono-gastric rodents. This product is a little harder to feed, as the lint sticks together limiting how we can feed it. Dumping in piles or in tubs often times works well enough.
The product I would like to recommend is Chaffhaye. This is a chopped alfalfa product coated in molasses and fermented a sealed bag. Just like silage, this product has already started the fermentation process, increasing its digestibility. Chaffahaye comes in a 50lb bag, so you know what you are getting every time. Alfalfa is a legume hay, making it high in protein, vitamins, and minerals. This is a very natural feed source for deer which greatly reduces potential for digestive issues with high levels of intake.
Feeding strategies can be difficult this time of year, especially when Mother Nature is not giving us a break. Call or come by either Double L Feed location, and let us help you get started on a feeding strategy for 2021.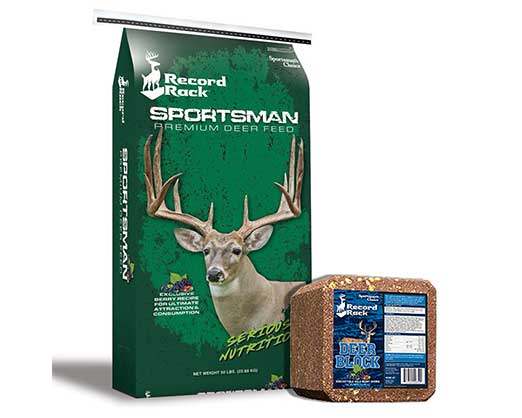 Recent Posts
Jan 2023
Dec 2022
Nov 2022
Oct 2022
Sep 2022
Aug 2022
Jul 2022
Jun 2022
Apr 2022
Mar 2022
Feb 2022
Jan 2022
Nov 2021
Oct 2021
Sep 2021
Aug 2021
Jul 2021
Jun 2021
May 2021
Apr 2021
Mar 2021
Feb 2021
Jan 2021
Dec 2020
May 2019